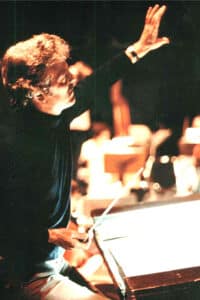 From 1976–1982, Marshall was general director of the Charlotte Opera. Prior to Charlotte, he was head of opera at the Boston Conservatory; founder and director of the New England Regional Opera in Boston, where he produced, staged, and conducted the East Coast première of Carlisle Floyd's Of Mice and Men; and head of opera and choral music at the University of Buffalo.
While in Charlotte, he commissioned Robert Ward to compose Abelard and Heloise for Charlotte Opera, which he produced and conducted – the first commission the company had awarded and the first contemporary American opera it had performed. The performances were recorded by South Carolina Educational Television for use on the Great Performance series on Nnational Public Broadcasting.
In 1982, he moved to New York City to found the Center for Contemporary Opera (CCO), a company dedicated to producing the works of American composers. For twenty-five years he devoted himself to this organization. 
With the Center for Contemporary Opera, he produced fifty-one operas including seventeen premières in a company that has been called "the established modern opera company in New York." 
An avid photographer, Richard Marshall retired from The Center for Contemporary Opera in 2008 and lives in the beautiful Green Mountains of Vermont where he maintains a lovely home and extensive gardens.